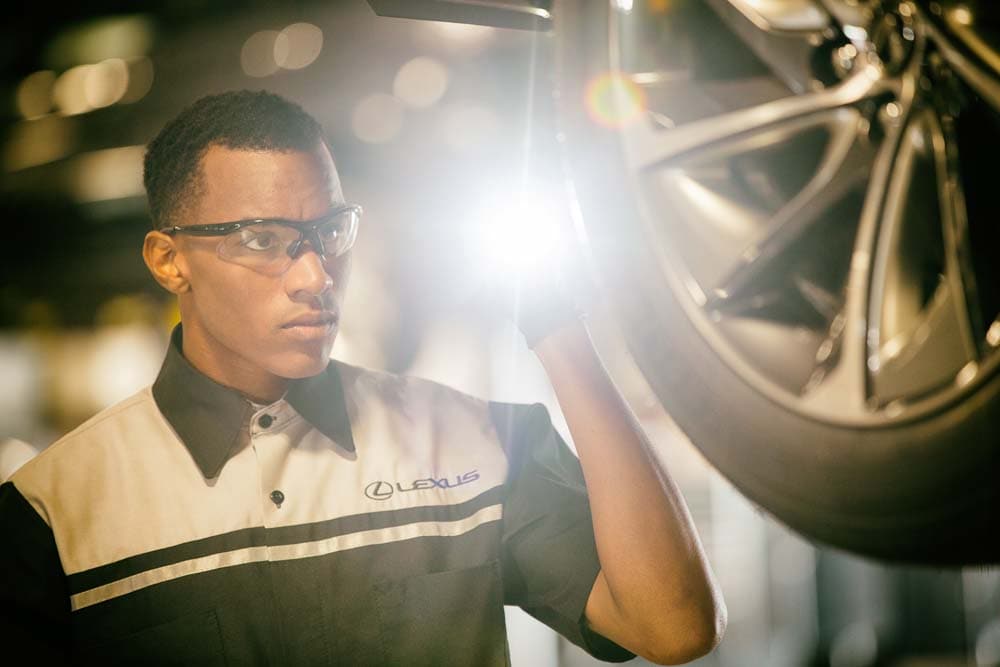 The same way that we humans require periodic checkups from a doctor, our Lexus vehicles also require periodic Lexus service inspections from a technician. Monitoring your vehicle's overall health can give technicians an idea of what issues may become serious problems later on. Let's take a look at how technicians inspect and diagnose issues in your Lexus vehicle.
Fluids & Filters
When it comes to troubleshooting an issue under the hood, one of the first things that technicians will check is the fluid levels. Transmission, brake, and wiper fluids keep the various components of your vehicle from falling into disrepair and can cause issues when depleted.
Moving Parts
The next area of interest is the various moving parts that put your vehicle in motion. These components play a very important role, and thus require special attention from technicians. This is the real meat of the inspection and requires a trained eye to comb over your powertrain systems.
Tires
The road can certainly take its toll on your tires, so close attention is required to ensure the tread is deep enough to maintain traction with the road. Technicians will measure the depth of your tread and ensure there are no debris stuck in the rubber before sending you on your way.
Battery
Drivers won't get very far with a malfunctioning battery, so a battery test is usually included in an inspection. Batteries can be fickle components easily affected by the environment, so a quick test can ensure drivers are never left stranded.
Is your vehicle in need of a check-up? Schedule your service visit at MotorWorld Lexus online today! Don't let a smaller issue snowball into a costly repair, stop by today to get your vehicle's health back on track.