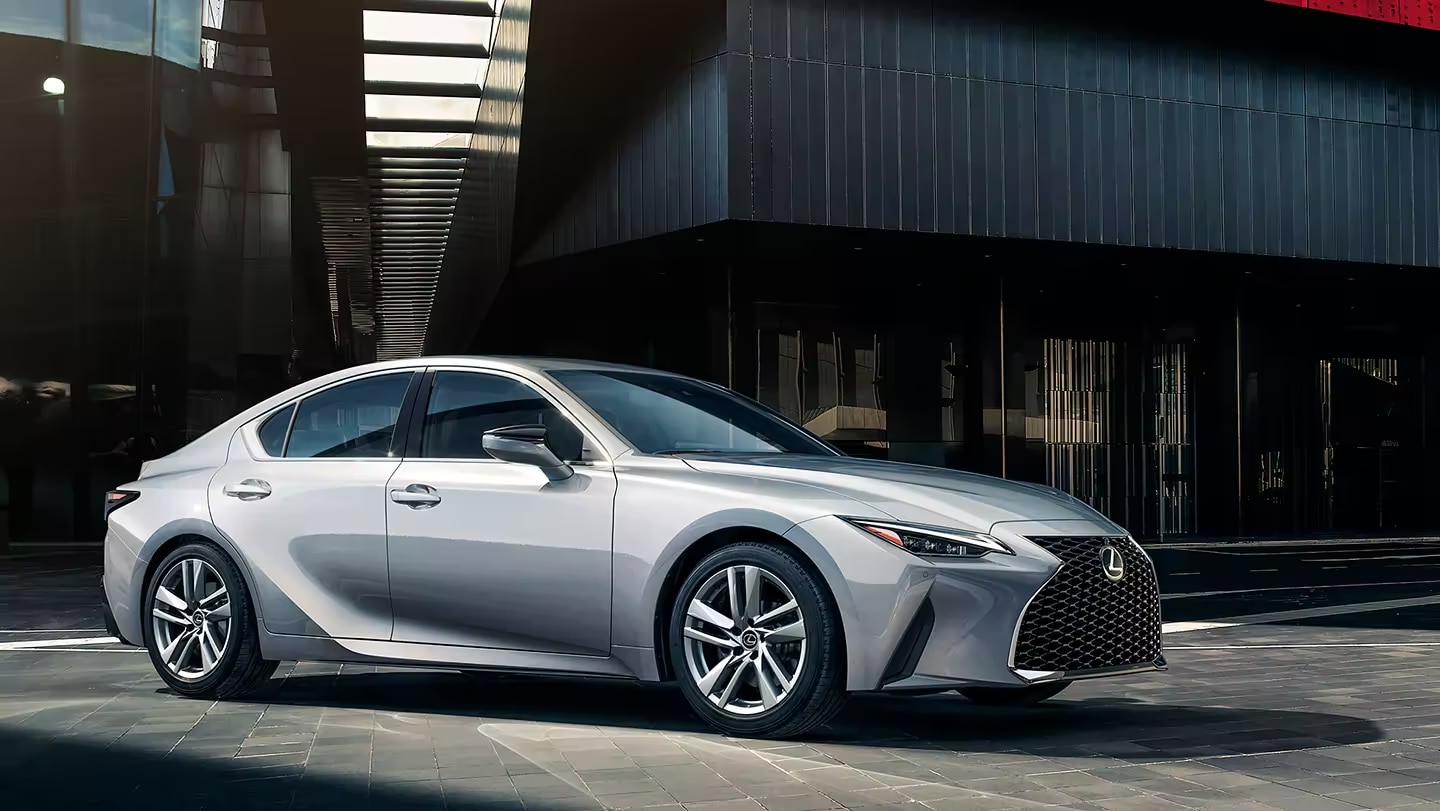 What makes the new Lexus IS the luxury performance vehicle you won't want to miss? It promises a smooth, responsive, and comfortable ride every time, and it comes equipped with more features and options than ever before. Visit MotorWorld Lexus to check out some of the following upgrades to the 2023 Lexus IS.
Trim Upgrades
You can expect to find even more in the Lexus IS lineup for 2023. This new model has a starting MSRP of $40,585, but this year, you'll also have the option of a brand-new trim, the Lexus IS 350 F Sport Design.
It has a starting MSRP of $43,650 and comes with a 3.5-liter V6 engine that produces up to 311 horsepower and 280 lb-ft of torque. That means a 0-60 time of 5.6 seconds a top speed of 143 miles per hour.
Improved Packages
Lexus vehicles are designed with luxury and performance capability in mind. And the 2023 Lexus IS takes it a step further, with an upgraded Handling Package for the Lexus IS 350 F Sport model, which is available with the adaptive variable suspension.
Whether you want to go faster out on the open road or down at the track, you're sure to love the options available in the 2023 Lexus IS.
New Wheel Options
You'll also have new design choices to pick from for this latest model. In the 2023 Lexus IS 500 F Sport, that includes an impressive set of 19-inch wheels.
These are just a few of the exciting updates and changes that you'll want to look out for in the 2023 Lexus IS. When you're ready to experience everything this new model has to offer, come down to MotorWorld Lexus for the first of many great rides.