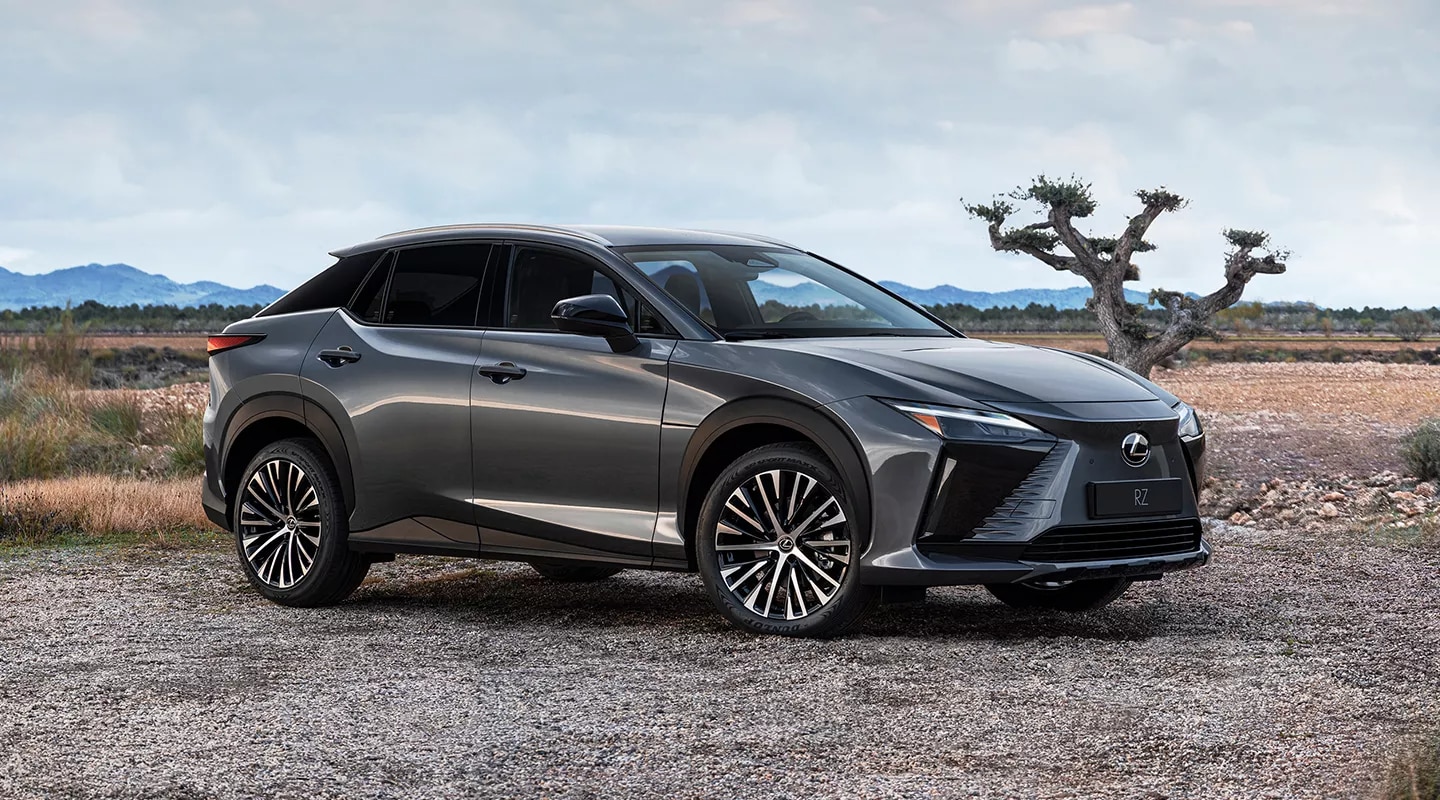 If you've been eagerly awaiting an electric Lexus SUV, your wait is almost over. The 2023 Lexus RZ will soon be headed to dealerships, and here's what we know about it so far.
Power and Performance
The Lexus RZ is powered by two motors and a 65.6-kWh battery pack that produce 308 horsepower. All-wheel drive is standard, as is a steer-by-wire system that ensures excellent handling. In addition to great power, the Lexus RZ has fantastic acceleration, getting from 0 to 60 mph in 5.5 seconds.

It also lets you customize your ride, as there are four drive modes: Normal, Sport, Eco, and Range. That last one will also make adjustments to the powertrain in order to get the maximum range from the battery pack.
Driving Range and Charging Time
You'll be able to drive up to around 225 miles in the Lexus RZ on a full charge. Plus, with DC Fast Charging, you can get the battery from 0 percent all the way up to 80 percent in only 30 minutes.
Tech and Safety
The Lexus RZ comes with many of the latest features. Every model has an infotainment system with a large 14-inch touchscreen that can also be operated by voice commands. Wireless Android Auto™ and Apple CarPlay® are standard. You will also get many safety features, including lane departure warning, lane keep assist, and automatic emergency braking with pedestrian detection. Adaptive cruise control is also standard.
Reserve Your Lexus RZ 450e Today
You don't have to wait until the Lexus RZ arrives at MotorWorld Lexus in Wilkes Barre to reserve a model. Get in touch with us and we'll set one aside for you.