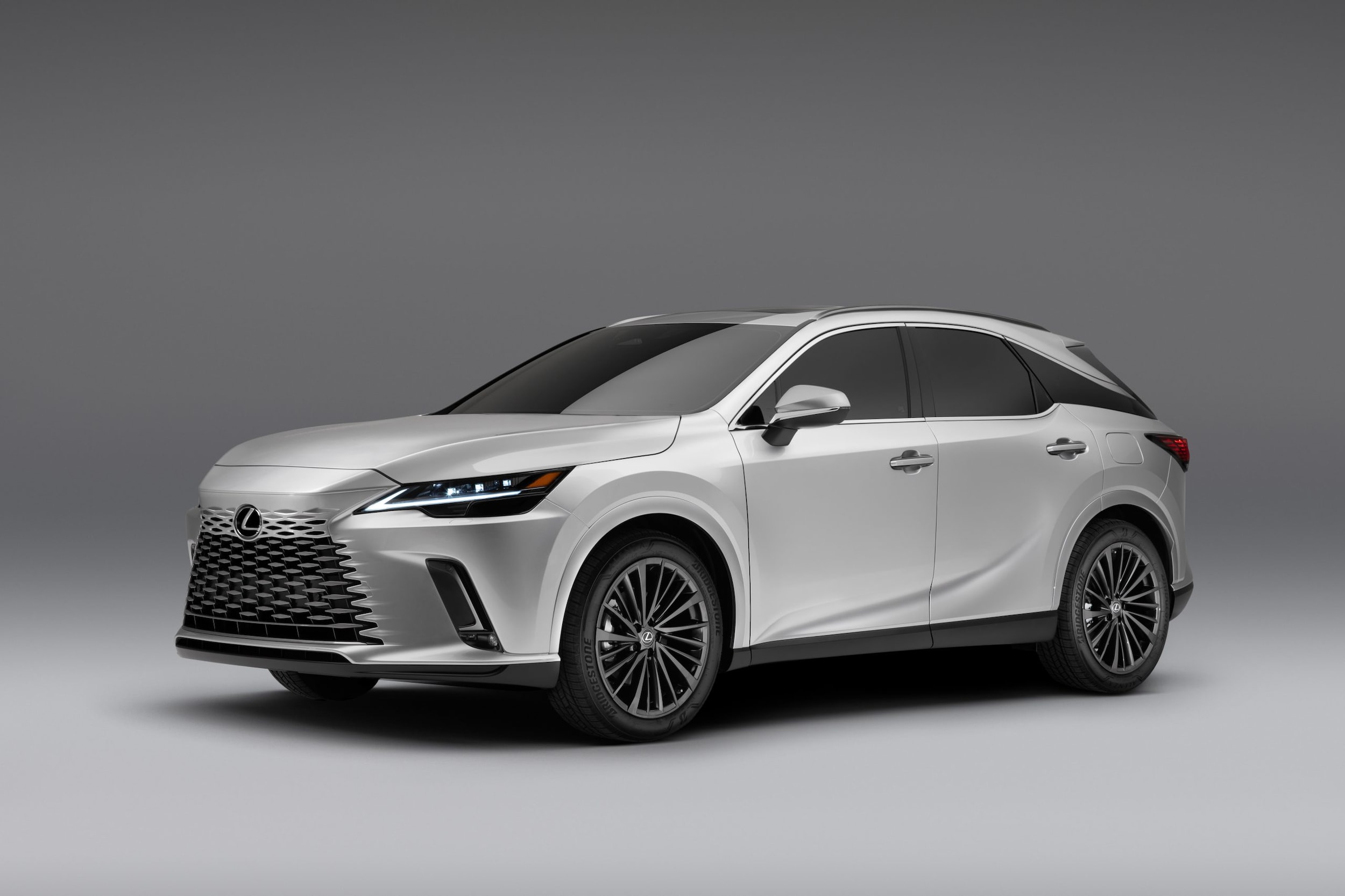 MotorWorld Lexus proudly presents an all-new reimagining of a groundbreaking instant classic: the 2023 Lexus RX. Get ready for a two-row crossover SUV that exists in a space where the fusion of style, function, and luxury has rarely been so seamless.
Exterior Redesign
Nearly every about the Lexus RX has been redesigned for 2023, including its wheelbase, which is 2.4 inches longer. The Lexus RX still occupies the sweet spot between compact and mid-size but will have more rear-seat room.
This also allows its exterior proportions and style to be more athletic in the way it hangs over the ground. The 2023 model is also up to 198 lbs. lighter, which in tandem with the redesigned multi-link rear suspension makes the new Lexus RX easier to handle.
Under the Hood
The 2023 Lexus RX's redesign means a total reimagining of SUV performance. The Lexus RX350 trim sports a turbocharged 2.4-liter inline-four engine, giving it 275 hp and 317 lb-ft of torque. The hybrid version, the Lexus RX350h, combines combustion and electric motors to generate 246 hp and achieve a solid 33 miles per gallon.
Go even further down the performance lane with the Lexus RX500h F Sport Performance trim, a hybrid system revolving around its turbocharged inline-four gas engine. This beast pegs up to 367 hp and 406 lb-ft of torque, which means the only limit to your adventures is your imagination.
Driver-focused Interior
Inside, you'll find a redesigned cabin focused on limiting driver distraction while providing an immersive space. The available panoramic glass roof gives you a sense of relaxing connection to the world, and available multi-colored illumination accents provide a calm and personalized sense of space.
To find out when a Lexus test drive is available for the 2023 Lexus RX, contact MotorWorld Lexus today.