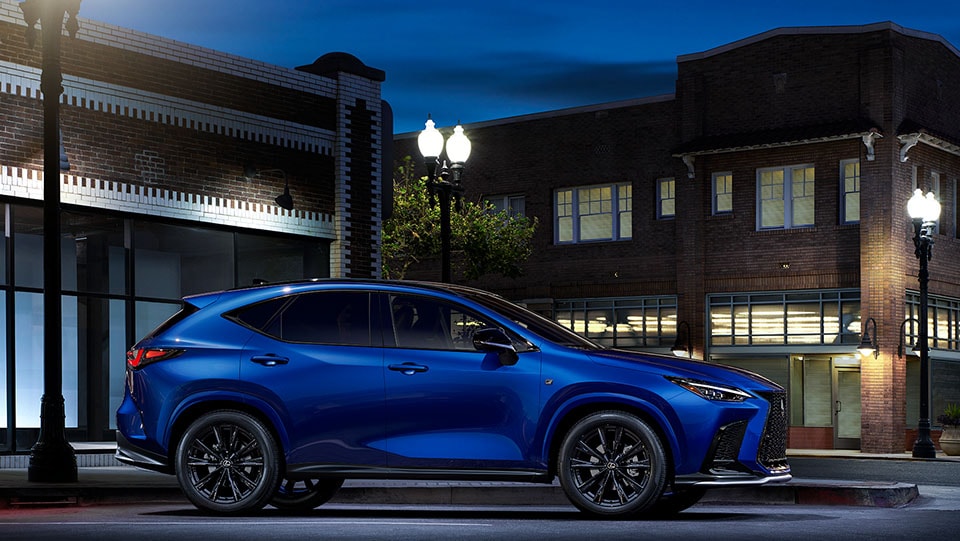 When it comes to luxury vehicles, Lexus is one of the most admired and trustworthy brands on the road. With the rising popularity of SUVs, Lexus has redesigned its NX series of crossover vehicles to offer more quality and luxury than ever before.

When choosing the right Lexus NX model, you need to find the perfect match for your lifestyle. Here's how the Lexus NX 350 and 450 compare to each other.
Lexus NX 350
The 2022 Lexus NX 350 is a dynamic, premium luxury SUV with everything you need for street satisfaction. It's an upgrade from the base model, the Lexus NX 250, packing a 275-horsepower Turbo I-4 engine and all-wheel drive, giving you maximum performance in a compact package. Like the other models in the line, the exterior of the Lexus NX 350 has been reimagined to provide stunning visuals that never cease to impress.
In addition to its visual appeal, the Lexus NX 350 boasts cutting-edge technology within its comfortable cabin. It comes standard with all the connectivity features you need, such as a 10-speaker premium stereo system, Bluetooth® wireless connectivity, and a suite of advanced safety features to keep you and your passengers secure. It also comes in a Hybrid model for maximum fuel efficiency and eco-friendliness.
Lexus NX 450
For a serious upgrade, the Lexus NX 450 comes in two models — NX 450h+ AWD and NX 450h+ F Sport Handling AWD. Both are plug-in hybrid vehicles that offer even more power than the NX 350 thanks to an In-Line 4-cylinder engine with Lexus Plug-in Hybrid Electric Drive, capable of 304 horsepower. The most impressive feature of the NX 450h+ is its efficiency, boasting an impressive 84 MPGe (miles per gallon equivalent).
The Lexus NX F Sport Handling AWD trim, available for both the NX 350 and NX 450, adds tighter suspension, front and rear performance dampers, and sport steering with a heated steering wheel. If you're looking for the ultimate in driving pleasure, the Lexus NX 450h+ F Sport model is your best bet.
Visit MotorWorld
For a closer look at these Lexus crossover vehicles — and much more — visit MotorWorld Lexus in Wilkes-Barre, PA, and take a test drive today!