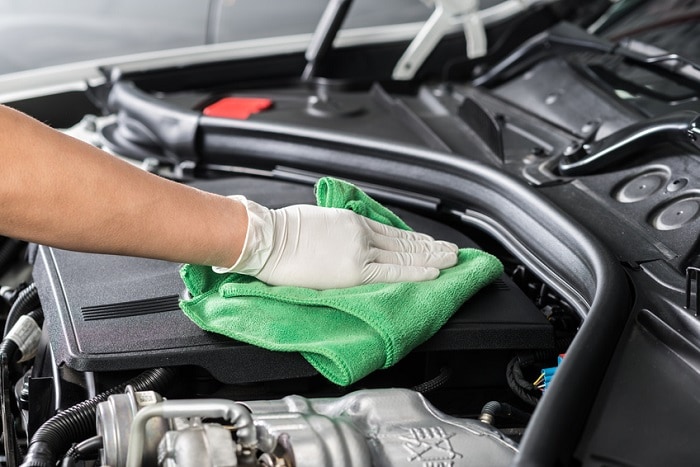 Motorworld Lexus is a Lexus car dealership that is dedicated to luxury, from the cars that we offer to the services that we provide our customers. We'll show you all that Lexus has to offer and find you the Lexus brand vehicle that guarantees the best driving experience possible.
When you visit Motorworld Lexus, you'll be introduced to a whole fleet of luxury vehicles that are all impressive in their own right. From sleek and stylish sedans to large and elegant SUVs, at Motorworld Lexus, there is no shortage of available vehicles. That said, finding the engine that fits your driving style and lifestyle can make a huge difference in your overall satisfaction.
The kind of engines that you'll find in our vehicles can vary dramatically; however, there are three engine types that you should be aware of before you buy: four-cylinder, V6, and V8. Each engine type offers their own benefits, and no singular type is superior to any other, as it all comes down to what kind of driving you'll be doing.
Four-cylinder vehicles, like the 2019 Lexus IS, offer a more fuel-conscious driving experience. While still impressive in terms of performance, they are the perfect car for the commuter, or city driver. However, it is important to note that a four-cylinder engine isn't going to offer the same level of power and torque that a V6 or V8 might offer.
Take for instance the 2019 Lexus RX350, a sleek crossover SUV that thumps out 295 horsepower and 267 lb-ft worth of torque, all thanks in many parts to the 3.5 liter V6 engine packed beneath the hood. These kind of vehicles are great for drivers who are looking for more of a utility vehicle that is capable of transporting both cargo and passengers with ease.
Unsure of what engine type you should look for in your Lexus? Well, our team at Motorworld Lexus are more than willing to help you find the vehicle that matches your unique lifestyle. At Motorworld Lexus, your complete satisfaction is our number one priority.