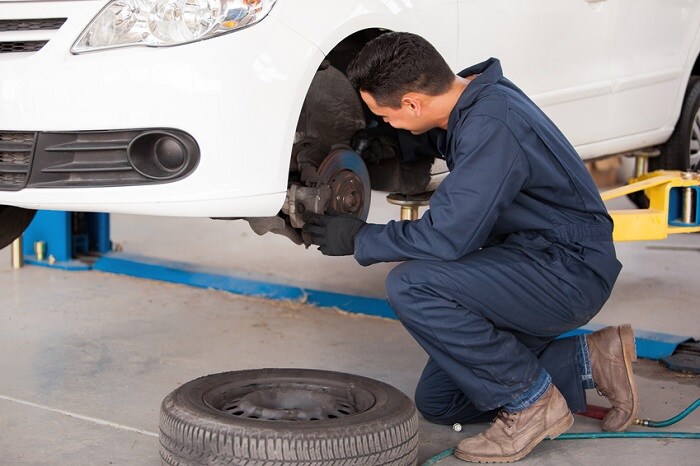 Here at MotorWorld Lexus, we sell vehicles that you can depend on. That doesn't mean that they don't need some routine maintenance from time to time though. Once you drive away in a model like the
2019 Lexus NX 300
, we encourage you to come back to our service center. One thing we want to focus on this month is the brake system. It's National Brake Safety Awareness month, which means a special discount for our valued customers.
We previously talked about brake maintenance here on this blog. The brakes in your car are surprisingly complex. They're made up of so many parts that need to work together to bring your vehicle to a stop. If parts like the brake lines, rotors, calipers, or master brake cylinder aren't working well, that could pose a major safety hazard.
At our Lexus service center, well-trained technicians will examine every piece of your brake system. We'll make sure that your vehicle is ready to respond when you need it to slow down or stop. We also use only official Lexus parts that you can depend on when we need to replace any components in your vehicle.
In honor of National Brake Safety Awareness month, we're making brake maintenance even easier. We know that bills can pile up and that taking care of a car can cost money, but we want to show you that the cost of maintenance is always worth it. Right now, we're offering a special discount on brake pads and the resurfacing of brake rotors. You'll spend $35 less on the same quality parts and automotive expertise. Come visit us today!
So if you're looking for expert Lexus mechanics, visit our Lexus dealership today. We'll make sure that your brakes and your vehicle are in top shape. We look forward to assisting you!