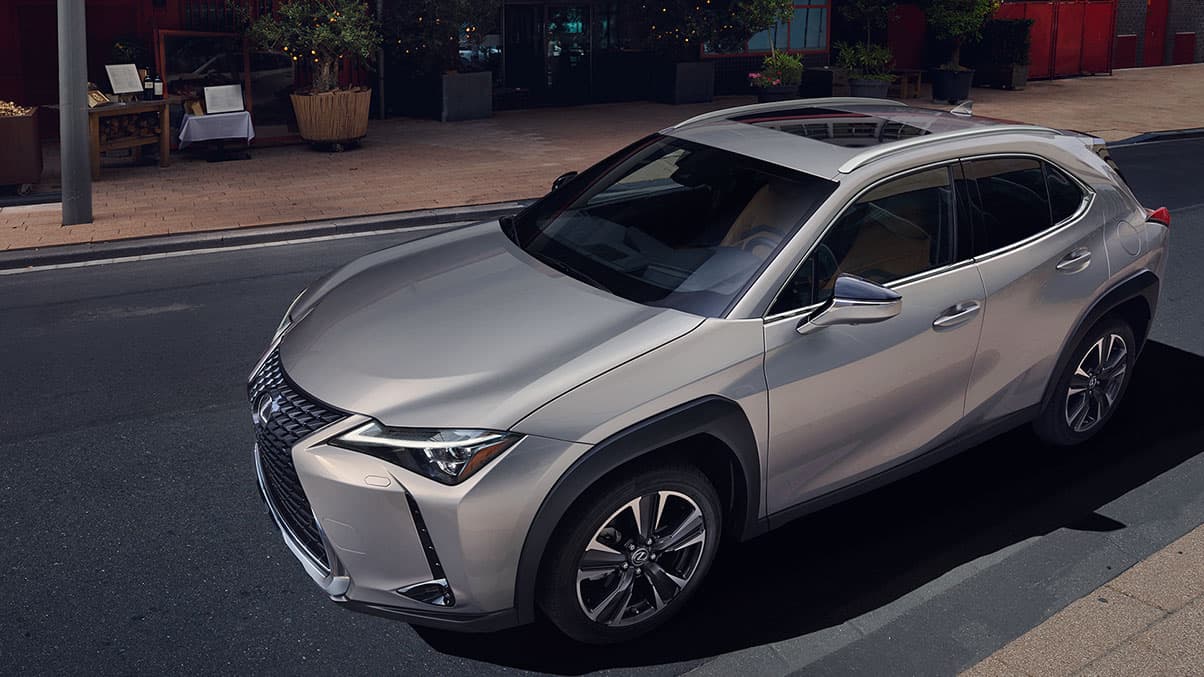 When drivers visit our new model showroom and see our vast inventory of cars, they often stop at vehicles like the 2020 Lexus UX and inquire about the different trim options. At MotorWorld Lexus, we are experts when it comes to new Lexus models, and today, we're here to shed some light on the three trims that make up the vehicle: Lexus UX 200, Lexus UX 250h, and Lexus UX 250h Sport.
Lexus UX 200

The 2020 Lexus UX 200 is the base trim of the vehicle, and it comes equipped with a 2.0-liter four-cylinder engine worth 169 horsepower and 151 lb-ft of torque. This translates to a maximum 33 MPG combined, an excellent rating for its class. In the cabin, there is 21.7 cubic feet of cargo space available.
Lexus UX 250h

The Lexus UX 250h is the hybrid version of the Lexus crossover for sale near Scranton, PA, and it utilizes a sleeker powertrain to provide the highest combined MPG of any non-electric luxury SUV*: 33 MPG. It features Drive Mode Select that comes with three selectable drive modes: Sport, Normal, and Eco.
Lexus UX 250h F Sport

The 2020 UX 250h F Sport is deemed the highest performing model in the whole lineup. While still utilizing that same punchy turbocharged four-cylinder, this trim comes with extra perks that make it a speed demon. Take the 18-inch alloy wheels set with run-flat tires, or the F Sport-tuned suspension system that makes driving on even the roughest roads feel more like gliding. Other additional features play into the luxury aspect of the vehicle such as the option for active sound control, a leather-trimmed steering wheel and shift knob, and a set of conveniently placed paddle shifters.

MotorWorld Lexus in Wilkes-Barre, PA
While each trim of the 2020 Lexus UX offers a different experience, each one is as phenomenal as the last. If you're looking for a Lexus dealership serving Scranton, PA that offers these vehicles as well as a team of dedicated sales staff, Motorowrld Lexus is it. We look forward to working with you soon!

*2020 Lexus UX 250h (AWD) EPA 41/city, 38/hwy, 39/comb mpg estimates. Actual mileage will vary.