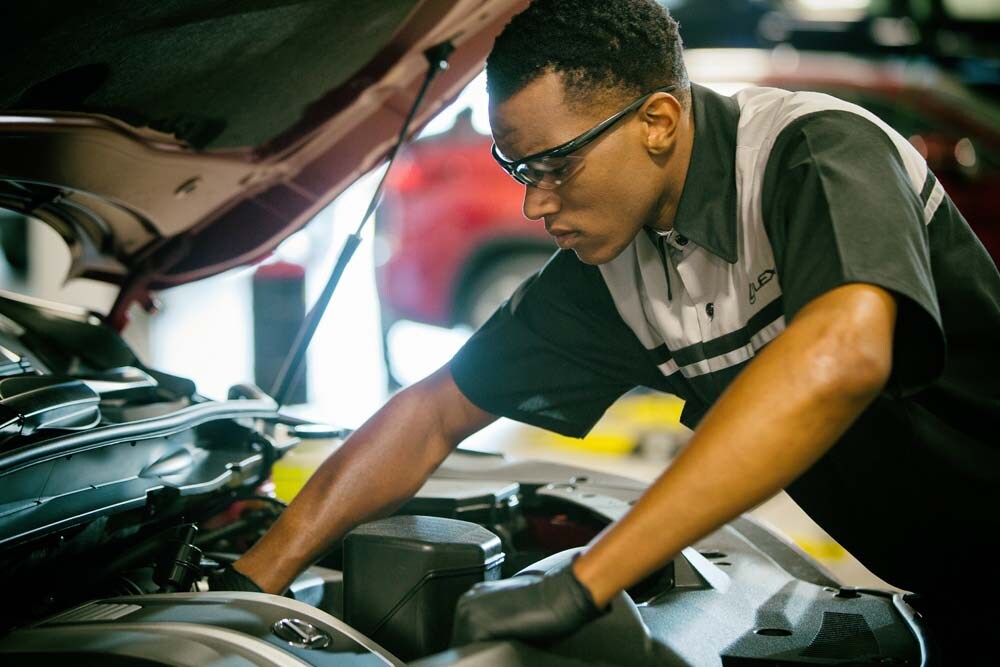 Our Lexus service experts are well-versed on the subject of motor fluids, and more importantly, motor oil. When you visit MotorWorld Lexus, you'll find a team of maintenance experts that can take care of your routine oil changes with efficiency and precision.
Many of our customers ask us why we stress the importance of motor oil so much. The answer is pretty simple: motor oil and engine performance go hand in hand. In order to enjoy the thrilling power and versatility that a Lexus car can deliver, oil ensures that all moving parts are properly lubricated. Without adequate lubrication, the parts start to grind against one another, creating friction and eventually heat. Friction and heat are your engine's worst enemies, causing the various components in your engine to wear down far faster than they would otherwise.
Motor oil won't last within your engine forever, as it starts to develop deposits of grime over time, reducing its effectiveness. For this reason, our Lexus maintenance experts serving Scranton, PA recommend drivers bring their car in for an oil change every 5,000 miles or so. It is also incredibly important that you replenish your engine with the right kind of oil, as it can come in a variety of grades and types.
For your next oil change service for your Lexus ES or Lexus RX, our auto service team at MotorWorld Lexus is here to help. While we may be a leading Lexus dealership in Wilkes-Barre, PA for our variety of vehicles, we've also earned our reputation through skilled maintenance and repair services. Get in touch with us today to schedule an appointment!