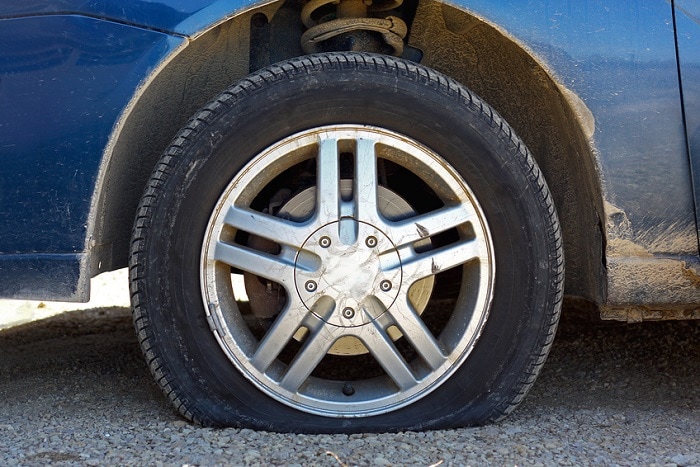 If you're looking for a Lexus car dealership in Wilkes Barre, PA that makes customer satisfaction a central priority, MotorWorld Lexus should be your first choice. We strive to provide the best dealership experience possible and are more than willing to share our vast wealth of automotive knowledge with you, the customer.
One of the many nuggets of information that we've gathered over the years is what a driver should do if they end up popping a tire. Flat tires are troublesome, especially if they can strike when you least expect them. Fortunately, you don't have to resign yourself to waiting for roadside assistance, with our help, you can change a flat tire on your own.
First thing you'll need is the right equipment. There are a wide variety of tools that you should keep in your flat tire kit including a car jack, a wrench, an air pressure gauge, and an air compressor. You should also be sure that you keep this equipment in your car at all times so that you can be prepared when a flat tire rears its head.
If you experience a flat tire, you should pull over into a space that allows you enough room to change the tire safely. With the car parked safely, use the car jack to lift the car so that the flat tire is six inches off the pavement. Using the wrench, remove the lug nuts, then remove the flat tire from the axel. Before installing your spare, we recommend you check its air pressure levels. If the spare tire's air pressure is below the optimal level, use the air compressor to fill it up. Using the lug nuts and the wrench, secure the spare to your axel, then lower the vehicle.
Your last step should be to head to a tire maintenance expert to repair or replace your flat tire. At MotorWorld Lexus you'll find a Lexus service team that knows the ins and outs of tire repair and can set you up with four healthy tires so you can take to the road with complete peace of mind.