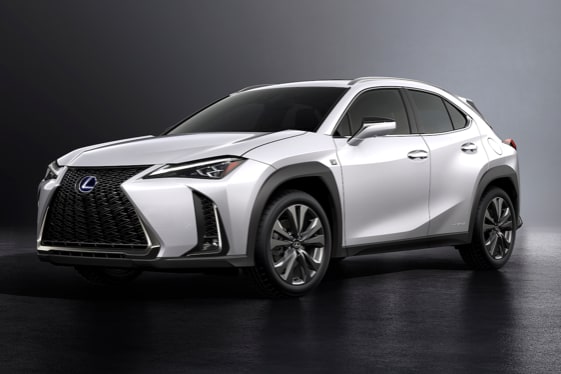 At MotorWorld Lexus, we know that some drivers are trying to go green. Fortunately, many of our models are also available in hybrid versions. Let's take a look at one of our popular crossover models, the
2019 Lexus UX
, to see how the conventional and green versions compare to each other.
The 2019 Lexus UX 200 and 2019 Lexus 250h are both impressive new Lexus crossovers with a lot to offer. The key differences come down to power output, cargo space, and, not surprisingly, fuel-efficiency. The 2019 Lexus UX 200 puts out 169 horsepower and has a top speed of 118 miles per hour. The hybrid, the Lexus UX 250h, has an output of 181 horsepower and a top speed of 110 miles per hour.
The hybrid model is only available in all-wheel drive, while the Lexus UX 200 comes standard with front-wheel drive. The 2019 Lexus UX 250h has slightly less cargo room, with 17.1 cubic feet compared to the standard model's 21.7 cubic feet of cargo room. The battery pack has to go somewhere!
The 2019 Lexus 250h really stands out thanks to its fuel economy rating. The EPA estimates a combined rating of 39 miles to the gallon. This is six more miles per gallon than the 2019 Lexus UX 200. Whichever model you choose, you're getting standard features like Lexus Safety System + technology and Wi-Fi. You can even upgrade to Luxury trim levels for more tech. You'll love these Lexus crossovers!
So when you're looking for a greener luxury vehicle, a visit to our Lexus dealership serving Danville, PA is in order. We'll answer any questions that you have and make sure that you drive away in a hybrid vehicle you love. We hope to see you soon!