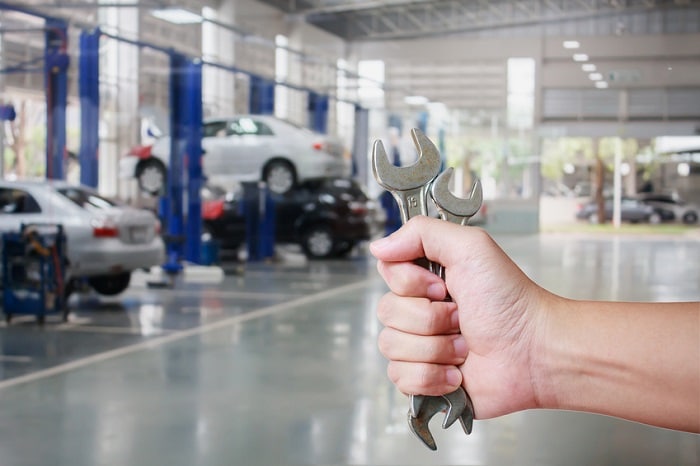 Here at MotorWorld Lexus, we're not just a dealership, we're also a fully-equipped Lexus service center and we partner with local collision centers. We don't just sell you a luxury vehicle like the
2018 Lexus RX
. We help you keep it in great shape for years to come.
Some drivers are confused about the difference between collision centers and service centers, however. The main thing to remember about our collision center is that it's equipped to help you out after a collision. Like the name implies, the mechanics here specialize in making your car look brand new again after an accident. Do you need glass repaired or replaced? Are the body panels on your car damaged? Do you need a paint job due to dents, scratches, or other damage? Then a collision center is ready to help you.
Our Lexus service center has some different specialties. It's still staffed by expert mechanics, but they don't work on the body of the car. For the most part, these talented technicians focus on what's inside of your vehicle. They'll take a look at the engine to see if you need a new air or oil filter. They'll rotate the tires to extend their lifespan. Our mechanics also replace brake pads or any of the other components that keep you safer on the road. If you're dealing with regular wear and tear or routine maintenance, our luxury car service center is here to help.
Whether you're in need of bodywork or an oil change, visit our Lexus dealership serving Binghamton, NY. Our expert mechanics are ready to help you out, and before you know it your luxury vehicle will be back in top shape. We look forward to helping you with all of your automotive needs!