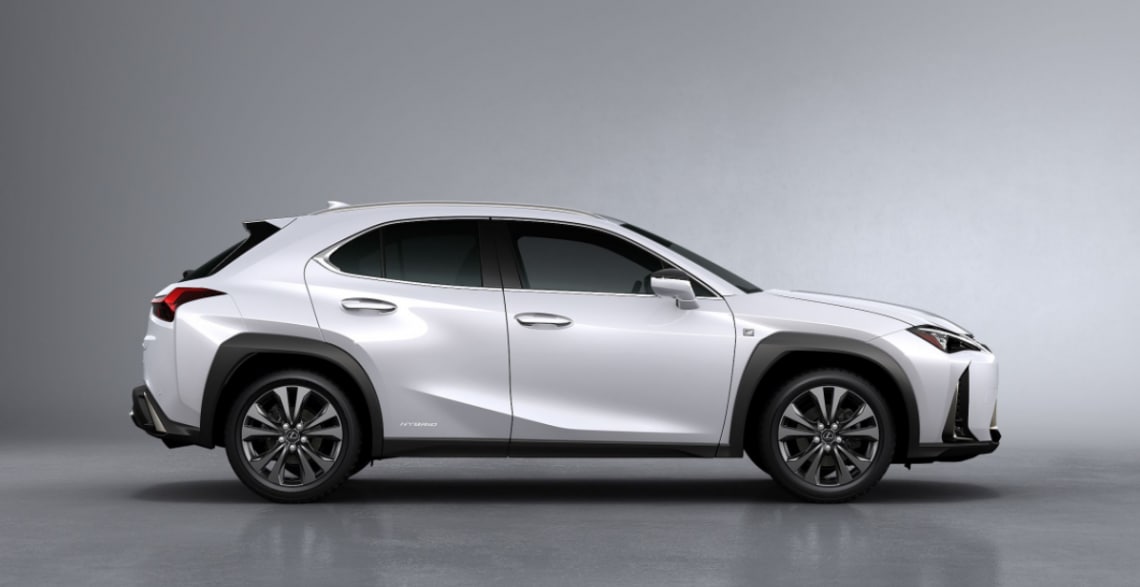 If you've been paying attention to the automotive market lately, you know that crossovers and SUVs are popular right now. Here at MotorWorld Lexus, we already offer a variety of vehicles perfect for any driver who needs the extra cargo space and leg room these models provide. Now we're excited to welcome another crossover to our lineup: the
2019 Lexus UX
just made its debut.
The 2019 Lexus UX will be a little smaller than the Lexus NX. This
new Lexus
model sets itself apart with a bold design, sharp lines, and angular styling that gives it a unique look all its own. The Lexus UX200 will be powered by a 2.0-liter inline-four engine that can put out 168 horsepower. This model is only available with front-wheel drive. If you want all-wheel drive, you'll have to opt for the hybrid model.
The 2019 Lexus UX250h is powered by a 2.0-liter four-cylinder engine and two electric motors, giving it a total power output of 176 horsepower. A green car doesn't have to be boring, and this crossover will show that by delivering a thrilling driving experience every time you get behind the wheel. This model will even be equipped with new tech known as "Predictive Efficient Drive," which can analyze your driving habits, traffic conditions, and other factors to provide an even better, more efficient drive. If you're really looking for performance, F Sport versions of the Lexus UX200 and the Lexus UX250h will also be available. We can't wait to see these crossovers for ourselves!
So when you're shopping for a capable crossover, make our Lexus dealership near Stroudsberg, PA your first stop. We can help you find the perfect SUV or crossover model and we're ready to answer all of your questions about the
Lexus financing
process. We hope to see you soon for a test drive!